S. Korea to build museum on world letters by 2021
Güney Kore 2021 Yılına Kadar Dünya Mektupları Üzerine Bir Müze İnşa Edecek
South Korea plans to build a museum on the collection, display and study of world letters in the city of Incheon, west of Seoul, starting in July this year, the Incheon municipal government said Tuesday.
Completion of the National Museum of World Letters in the city's international business district of Songdo, as planned by the culture, sports and tourism ministry, is scheduled for 2021.
The Incheon city government, which won a bid to host the museum in 2015, has received a permit from the Incheon Free Economic Zone Authority for the construction of the three-story structure — two stories will be above ground and one underground — on a site of 19,418 square meters.
The museum, when completed, will collect and exhibit tangible and intangible materials on world letters from ancient through modern times and provide researchers with a place to study written languages and carry out academic exchanges in the field.
It will also help the public experience the world's cultural diversity through letters.
gezenbilirkişi
Güney Kore hükümeti, bu yılın temmuz ayından başlayarak Seoul'un batısındaki Incheon kentinde dünya mektuplarının toplanması, sergilenmesi ve incelenmesi üzerine bir müze inşa etmeyi planladığını belirtti.
Kültür, Spor ve Turizm Bakanlığı tarafından planlandığı gibi, kentin uluslararası ticaret bölgesi Songdo'da Ulusal Dünya Mektupları Müzesi'nin tamamlanması planlanıyor.
2015 yılında müzeye ev sahipliği yapma teklifi alan Incheon şehir hükümeti, Incheon Serbest Ekonomik Bölge Otoritesinden üç katlı yapının inşası için izin aldı – iki kat yer üstünde ve bir yer altında olacak şekilde toplam 19.418 metrekarelik bir yer.
Müze, tamamlandığında, eskiden günümüze kadar dünya harfleri ile ilgili maddi ve maddi olmayan materyalleri toplayıp sergileyerek araştırmacılara, yazılı dilleri incelemek ve bu alanda akademik bilgi alış verişi yapmak için imkan sağlayacaktır.
Aynı zamanda halkın, dünyanın kültürel çeşitliliğini mektuplar aracılığıyla deneyimlemesine yardımcı olacaktır.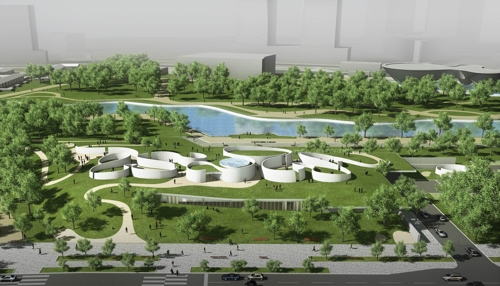 12.02.2019– Yonhap News