Doctors to boycott meeting with gov't
Doktorlar Hükümetle Yapılacak Olan Toplantıyı Boykot Edecek
Doctors are pushing to boycott a meeting with the government and considering a possible strike, a local medical association said Wednesday.
The Korean Medical Association (KMA) has demanded that the government raise doctors' fees by 30 percent, which was rejected by the Ministry of Health and Welfare.
The association recently notified the ministry that its members will not participate in any meeting hosted by the government in the future.
"We have a plan to push forward other collective action, including a strike, as trust with the government has been broken," said Park Jong-hyuk, a spokesman for the KMA.
The government has recently engaged in dialogue with the medical community to come up with measures to provide a reasonable working environment for emergency room staff following the death of a doctor due to overwork.
Yoon Han-deok, the head of the National Emergency Medical Center, was found dead after suffering a heart attack at his office during the Lunar New Year holiday.
gezenbilirkişi
Yerel bir sağlık kuruluşu Çarşamba günü, doktorların hükümetle bir toplantıyı boykot edeceğini ve olası bir grevi göz önünde bulundurduklarını söyledi.
Kore Tabipler Birliği (KMA), hükümetin doktor ücretlerini yüzde 30 oranında artırmasını istedi; bu da Sağlık ve Refah Bakanlığı tarafından reddedildi.
Dernek kısa bir süre önce bakanlığa, üyelerin hükümet tarafından gelecekte yapılacak toplantılara katılmayacağını bildirdi.
KMA sözcüsü Park Jong-hyuk, "Hükümete olan güven kırıldığı için grev de dahil olmak üzere diğer toplu eylemleri ilerletme planımız var" dedi.
Hükümet yakın zamanda bir doktorun çok çalışmasından dolayı ölümünden sonra acil durum personeline makul bir çalışma ortamı sağlamak ve çeşitli tedbirler almak için doktorlar ile diyalog kurmuştu.
Ulusal Yeni Acil Tıp Merkezi başkanı Yoon Han-deok, Yeni Yıl Tatili sırasında ofisinde kalp krizi geçirdikten sonra ölü olarak bulundu.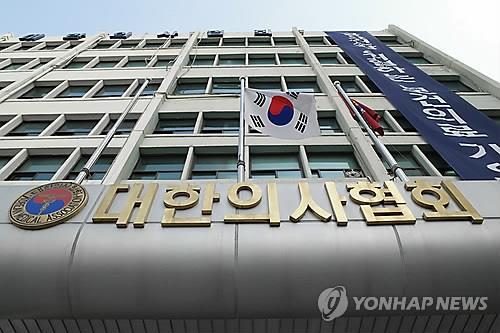 13.02.2019 – Yonhap News